How Blockchain can End Charity Corruption
By CIOAdvisor Apac |
Wednesday, December 05, 2018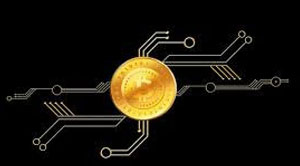 The blockchain is the safest and the most secure technology for sharing public record of documents and transactions. It is a platform which is collectively maintained by multiple users. Tampering with documents is tough, and all the transactions, documents, and information are transparently kept for everyone. If someone tampers with the papers, it can be traced back to the original sender and receiver. Blockchain can resolve the corruption issue, especially inefficient and corrupt charity distribution.
The Magnitude of the Problem
Charitable organizations are often accused of huge scandals. Millions of dollars received after natural calamities never reach the needy. Even cancer charities receive millions of dollars in charity, but allegedly only 3 percent of the funds were used on actual charitable initiatives. Also if a charitable organization is working diligently, they run into warlords, local realities, central government and other parties who are interested in stealing as much aid as possible.
How can Blockchain help?
The core problem is the transparency of information. Donors are unaware of how the contributions will be used. As a result, charities don't feel obliged to perform. Blockchain allows the processes to be transparent such as money transfers, data, supply chain and many more. The money meant to help the needy get to the frontline.
Better tracking of funding increases trust. By cutting out the middleman, the funds can directly reach to the desperate. Blockchain can be used for genuinely humanitarian purposes and charity without charities is possible. Some companies are already using Blockchain to tackle charity delivery issues.
Many organizations have donated millions of Euros through Bitcoin, and many organizations have developed models that transfer funds straight to the families or individuals in the developing world. A blockchain startup has issued IDs to refugees to overcome the problem of lacking documentation. Now, tens of thousands of refugees use this platform to overcome their situation. The Disberse platform has started an initiative that allows tracking of donations by donors. Humaniq has developed a platform to connect 2 billion unbanked people to the global economy. In the future, blockchain powered charity organizations will disrupt the space and improve the charity distribution process.