How Cloud-Based Data Warehouse Smoothens Organizational Functions
By CIOAdvisor Apac |
Tuesday, January 08, 2019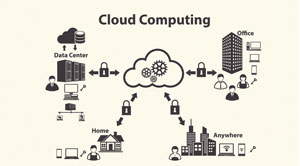 Data warehouses gather data from different sources to analyze it and draw insights from it. Their ability to quickly process vast amounts of data makes them vital for business growth. Despite their importance, business leaders describe the data management process and extremely difficult. As data evolves and its management becomes complex, cloud-based data warehouses are scouring efficient ways to reduce the complexity while maintaining the agility, security, and performance. Businesses are moving to cloud-based data warehouses and here are the reasons:
To Manage Big Data
Cloud-based data warehouses allow companies to increase the storage of compute resources flexibly. This reduces the costs related to compute costs regarding large amounts of data. Choosing to a cloud-based data warehouse allows businesses to scale in minutes and sometimes in seconds. Easily accessible API dashboards eliminate the need of pre-planning; prepare advance procurements and the worry about running out of space.
To Structure Data
Data may lack structure. Cloud-based data warehouses can support various semi-structure data types. The support structure helps cloud-based data warehouses in handling semi-structured and unstructured which is typical of big data workloads. The extra benefit of big data workloads is that most solutions providers offer long-term cold storage options where data is easily accessible at lower storage cost with little business impact.
To Facilitate End Users
End users explore the data with minimal limitations because a cloud-based data warehouse provides support for impromptu and parallel queries on a similar dataset without penalties on the performance of existing workloads.
Easy Billing
Cloud-based service providers charge their clients on a pay-per-use basis. This is the same economic model used for data warehouse solutions. Majority of cloud-based data warehouses separate storage, compute for performance, and scalability needs. The service providers allow businesses to pay for storage and compute either separately or together but still based on usage levels for each. Companies can reduce their hardware costs by stopping hardware expansion and reduce their maintenance.
To Improve Security
Cloud-based data warehouses use hardware accelerated higher encryption for stored data. Data in transit between services, across regions or compute resources are TLS encrypted. Most organizations use industry-standard IPsec VPNs to support virtual private networks with connectivity to on-premise systems. Majority of organizations need dedicated in-house teams to manage a high level of security, but still, they could not match the level of sophistication of a cloud environment.