How Customer Experience can be Improved Through IoT Data
By CIOAdvisor Apac |
Friday, December 07, 2018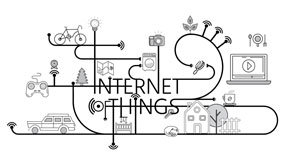 Internet of Things (IoT) is a rampant technology today. It has become an integral part of every person as well as enterprise in recent times. According to a report by IHS market, the number of IoT devices will reach from 27 billion in 2017 to 125 billion in 2030, which is almost a 12 percent increase annually.
IoT is an interconnection of electronic devices like mobile phones, laptops, home appliances, sensors, and many other devices. The devices are connected through the internet. The IoT devices amount to a collection of a significant amount of data everyday and enterprise are looking for viable options to manage the generated data. The IoT data is helping the organizations to build their internal efficiency which in turn helps at better customer experience. Companies like Dynisco have developed an IoT inventory management system which helps to reduce the cost of excess inventory that has helped to reduce the active inventory by almost 40 percent across all facilities.
IoT data has helped companies to provide proactive services rather than the reactive service. Earlier the companies used to be aware of any malfunctions only if a customer reported it, but now companies anticipate the problem and solve it before the customer is even aware of it. IoT data has helped the companies to perform predictive analysis of past data which allows companies to eliminate any past failures. This has helped companies to achieve better customer satisfaction. IoT data and the Customer Relationship Management data can help companies to deliver a more personalized and transformative experience. Companies can have an overall customer view as CRM recognizes the customer and IoT recognizes the device. IoT monitors the user's activities to collect, analyze, and interpret the data, which helps the enterprises to enhance customer service and performance.
Customer's needs and requirements change very rapidly. IoT sends Real-time data that helps the companies to provide personalized product or services