How Important Is Search Engine For Brands
By CIOAdvisor Apac |
Tuesday, November 19, 2019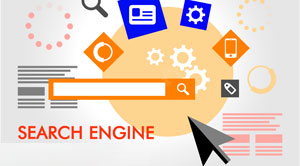 Search engines are the consumer's primary source of inspiration when they are unsure of the product.
Fremont, CA: For brands, a higher Google rank can lead to higher clicks and conversions. However, being present in the upper-funnel searches has an impact on awareness, recall, and consideration for a brand. Consumers in Southeast Asia (SEA) use search at every step of the customer journey. Search engines are the consumer's primary source of inspiration when they are unsure of the product. Consumer's in SEA use search engines to discover new brands, find ideas, and compare similar products offered by different brands. Also, consumers confessed that they made an in-store purchase as a result of searching online.
People's first searches are generic and category-led, where they are looking for the most helpful and relevant information. With the search, customers are revealing their intent to go, do, or buy eventually. This process gives savvy brands the chance to read their intent, serve them the right message, and guide them to click to help guide consumers down the funnel. A customer's search shows their interest in a product or category, and their intent to know more, and a brand-focused search implies a higher rate of conversion. If a brand is present, relevant, and helpful, then capturing a customer's interest is easier. Furthermore, if a customer is exposed to a brand's advert, then their search is more product-centric.
A presence in search results, especially for generic keywords, holds its significance even when they don't lead to clicks. According to a study, every brand that showed up in a non-branded or generic search resulted in brand uplift. Moreover, a cramped ad copy with too much detail can dilute its impact on recall. Rather than focusing on highlighting every aspect of the product, the ad copy must focus on one or two key points that are most relevant or unique product benefits.
The majority of users are mobile-first, spending an average of four hours a day on the mobile web. A brand must capture maximum attention on user's mobile screens by including site links, structured snippets, and callouts. Brands must realize that customers start searching without a specific brand in mind. To earn a customer's trust, a brand has to be helpful and relevant in the moments of the initial search, serve up the right message, and drive better results across the board.