How RPA can ensure Efficient Business Processes
By CIOAdvisor Apac |
Tuesday, August 13, 2019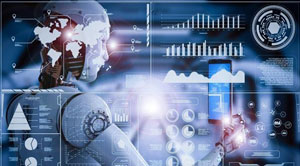 Robotic Process Automation (RPA) has been able to create substantial buzz around the technology world, and it is touted as one of the most sought after technologies to come out of artificial intelligence (AI). RPA tools sit on top of a company's software to capture data and analyze it. The analysis of the data helps the RPA tools to perform routine tasks like automated emails to respond to standard requests or streamlining process flows and business operations. These tools can complete redundant and repetitive tasks, allowing companies to use their workforce in more productive areas.
Companies need to practice caution and use the tools efficiently for a productive business process. Here are a few steps to consider before including RPA technology into a business:
Get Executive Buy-in Early: according to a survey by PWC, almost 98 percent of respondents who work in an organization agreed that developing an RPA program is important, very important, or extremely important. The C- suites in organizations have also been engulfed with the RPA phenomenon as it provides clear cost-cutting benefits with efficient and accurate processes.
Check out: Top Business Process Management Companies
Cost Reduction: Automaton has become the biggest asset for companies as it offers excellent cost-effective, error-free, and streamlined services. According to The Hackett Group, a complete automated routine task can reduce the cost of transactional processes by 50 to 75 percent while enabling people to focus on value-added tasks. Many companies have been using RPA tools in processes like accounts payable and receivable, IT spending, human resources, and many others, which are managed by a shared services center.
Training: The success of RPA adoption depends significantly on the employee's knowledge of technology. Organizations should provide RPA certification training to its employees, which offer an overview of RPA concepts, RPA tools, and workflows used in intelligent automation, and steps for implementing RPA in different segments of the enterprise. Companies should also ensure that their employees have a basic understanding of intelligent technologies like artificial intelligence, machine learning, deep learning, natural language processing, and so on to build a potent workforce. This step can improve the company's productivity and growth to a large extent.
Few Top Business Process Management Companies (AgilePoint, AneQa, Concur)