How to Avoid Cybersecurity Risks in 2019
By CIOAdvisor Apac |
Wednesday, April 03, 2019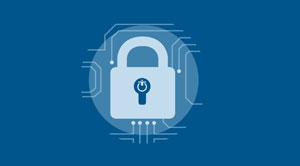 Last year, data breaches exposed millions of records. Tech giants are planning to defend against these attacks. Consumers and employees are not pleased with corporate leaders regarding the cybersecurity policies. Leaders and elected officials must prioritize cybersecurity to make their business stronger. With ubiquitous cyber risk threatening consumers and businesses here are a few tips to combat cybersecurity.
According to a survey, Deloitte deduced that all CEOs believe that their organization will face a severe cyber threat in the coming future. Wargaming is the best way to plan and defend against these attacks in spite of a massive number of breaches. A leader must monitor and prepare for these attacks. Even though cyber risk reports are focused on technical details, CEOs must consider these cyber attacks as business risks. Leaders must understand the ramifications of these attacks and their impact on company culture, business reputation, and profitability.
Check out Top APAC Cyber Security Solutions Providers - 10 Infinity, Austreme, BT Consulting,...
Third parties can expose an organization to a substantial number of cyber threats. Business leaders must pay attention to the security flaw these partners could present. A majority of CEOs fail to hold their extended enterprise to the same risk standards as their leaders notice IT providers as the third parties that pose the greatest threat. These third parties are out of the control of managements' direct control. An organization must effectively manage their IT vendors.
CEOs admit that cybersecurity is their biggest concern, but only a few are highly engaged in the area. Organizations need a strong cyber risk strategy, management frameworks, and governance in today's high dependence on technology. Top management must develop business-focused cyber risk reporting instead of complex technical reports. Senior leaders bring expertise to the table by determining business impacts caused by security threats.
Businesses must invest in cyber threat intelligence and analytics capabilities. Deloitte found that leaders are reluctant in investing in technologies that improve threat detection. CEOs and board members must collaborate to prioritize threat detection and to move forward. The traditional IT security discipline is not enough to protect organizations. Companies must incorporate IT security into leadership and business to grow, streamline innovate, and to keep pace with the evolution of cyber threats.