How to Realize Maximum Value with IoT Deployment
By CIOAdvisor Apac |
Tuesday, April 02, 2019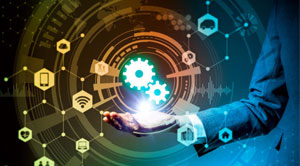 Organizations across industries are widely acknowledging the power of the Internet of Things (IoT) technology in driving efficient business growth. Many companies are embracing innovative IoT tools to enhance their services and edge over their counterparts.
IoT is an interconnection of devices like sensors, smartphones, laptops, home appliances, and many others over the internet. IoT devices send device data to the specified network, helping companies to extract meaningful insights into their business processes and applications through the data. Most of the companies are leveraging IoT technology from designing a product to the post-production sales, to gather and send information, helping companies to address issues like technical glitches, worker's behavioral pattern, customer satisfaction, and so on. The technology enables companies to have an added advantage by allowing them to develop clear, comprehensive, and compelling customer value propositions.
Customer satisfaction is the utmost priorities for businesses; therefore companies need to implement a customer-centric approach for effective growth. An analysis of customer data, behavior , and requirements can go a long in ensuring effective customer satisfaction for an organization. IoT tools can provide real-time data on products during the planning, manufacturing, and post-sales phase with little or no human intervention. These tools also provide data from the end-users, which businesses can use to improve the planning, manufacturing, and sales operations.
Many organizations are skeptical before the implementation of new technology. This prevents them from taking advantages of new technologies, and ultimately they are outplayed by their counterparts who embark on these innovative solutions to make their products and services efficient. Companies need to have a flexible infrastructure, diligent IT professionals, and a lot of other factors to make use of any new opportunities in the Technology realm. Data collection and analysis should also be on a company's priority as it can help a company to increase its productivity, and extract maximum value out of a resource. For effective data collection, companies need to examine various data sources that could help them to gain unbiased and meaningful insights to derive high business value.