How to Simplify the E-commerce Checkout Process?
By CIOAdvisor Apac |
Friday, November 08, 2019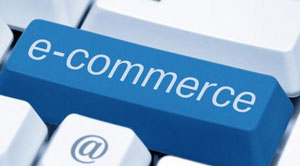 Customers look for simplicity in the purchasing process and streamlining the checkout UX can boost sales and conversions.
Fremont, CA: In e-commerce, an efficient checkout strategy is crucial for driving sales. Companies make mistakes such as lack of guest checkout, too much form filling, insufficient payment options, extra taxes, hidden shipping costs, and a complicated checkout process in general. However, e-commerce store owners can use smart user-experience (UX) designs to eliminate the pitfalls.
One of the issues that customers face is the display of the entire checkout process on a single screen. The customers get overwhelmed with an endless wall of input fields and forms. To simplify the process, the UX designer must break up the checkout process into small digestible chunks with proper flow, such as shipping, billing, and order confirmation.
In some instances, the complexities of a checkout page are unavoidable. To simplify the process, the site must have a prominent display of the user's progress through the checkout journey. Some companies incorporate a crisp and clean progress bar while others number each step. Regardless of the process, it must be clear to the customer which step they are on.
Online retailers deal with massive amounts of sensitive and highly personal information. To ensure the customer that security measures are in order, placing a strong emphasis on the data security during the checkout is an effective e-commerce checkout strategy. Explaining to the shopper why certain information is needed instills a sense of trust and offering secure payment methods such as PayPal is also a good practice.
Creating an account is essential for an online retailer in 2019. However, customers view entering their information such email address, setting a password, reconfirming that password, confirming their email, and receiving mails every day, as a hassle. Thus, online stores must integrate a guest checkout option. Too many steps for creating an account might result in abandoning the cart.
Without filling a form, a checkout process is incomplete. Regardless of the importance, the information required e-commerce sites is taxing to some users for two reasons. First: checkout forms ask information that might not be readily available. Second: a lot of forms to fill. Thus, it is advisable to online stores to minimalize the form filling process. Investing in a more accurate and robust address auto-complete that can pre-fill a form based on zip/post and other information is highly recommendable. Every e-commerce site is different, and depending on the platform, the designer must tailor the changes.