Impact of AI in The Proximate Future
By CIOAdvisor Apac |
Tuesday, April 30, 2019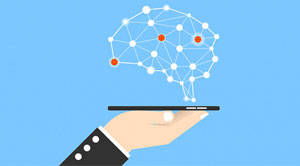 Artificial intelligence (AI) is the technology that has intrigued scientists the most and has a vast number of applications in the real-world and continues to expand as well. It is a branch of computer science that focuses on enhancing machines to human intelligence and machines are designed to perform activities such as speech recognition, learning, planning, and problem-solving. AI enabled devices and machines are evident to dominate the proximate future with its capabilities, as already industries have started to adopt the technology and integrate them with existing processes.
High-Speed Computing
Computing speed of AI is very high which enables it to solve complex and lengthy algorithms in a fraction of seconds. AI learns quickly and interprets data from present and past, and implements it in a much precise way than humans. Also, it does not forget or overlook any details making it least prone to errors, and with every iteration of research it becomes smarter and utilizes the experience in future.
Check out: Top Artificial Intelligence Companies
Ability to Strategize
High computing speed also benefits AI to strategize better as it can analyze bigger datasets in a much shorter time and create multiple combinations of a plan to implement. It also can analyze which strategy would work better according to the scenario and the test cases involved. This ability of AI makes it of great use to the marketing industry.
Highly Productive Economically
Unlike, humans AI does not require rest or breaks and it can carry out more work in the same amount of time making it more productive. In fact, productivity is enough to generate more economic wealth than the cost incurred during its development. At times, these capabilities make the technology threat to humans as it leads them to lose their jobs.
Security and Threat at Same Time
AI holds the potential to build a robust security system against cyber attacks but the vice-versa is also a truth. Its high computing speed and smart intelligence allow it to break in the security system much efficiently than human attackers. AI learns and updates itself quickly from its experiences which make it great a tool for security but threat also at the same time.