IoT Security is a Major Cause of Concern for Organisations
By CIOAdvisor Apac |
Friday, November 30, 2018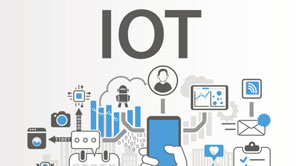 Internet of things is an internet connected network of devices which allows a device to connect and communicate with other Internet-enabled devices remotely. The devices include mobiles, sensors, actuators, any internet connected home appliances. According to estimation, IoT devices are expected to reach 50 billion by the end of 2020. With this kind of connectivity, a massive pipeline of data is produced every day. The analysis of this data can prove to be fruitful for an organization's growth. The data can help the organizations to make informed decisions about the services they provide to their customers. The risk that this amount of data poses is enormous. Many security threats have been registered over the years. The security threats that the IoT poses is as follows:
Unpatched operating System: Updated software is a prerequisite for the smooth running of a device. The operating system of the device needs to be patched every few months to stop any cyber attack. An outdated device is prone to cyber attacks, and it becomes a liability for other devices in the network.
Lost or Stolen device: Many IoT devices are prone to be stolen or getting lost. The lost or stolen devices have access to internet and people with malicious intent can extract the valuable data from the device. The cybercriminals can use the device to enter into the network also.
Threat to Personal Data: many IoT devices have a user's personal data. The loss or theft of this data can prove to be hazardous for a person as this data can be used in financial fraud, identity theft.
Regular risk assessment of a device is the best way to prevent the hacking of IoT devices. The IoT devices should have a multi-layered security system to prevent it from getting hacked in case of theft. Biometric security systems can do wonders in providing optimum security as biometric characteristics are very hard to duplicate. IoT cloud service providers are setting a benchmark for a device, and if the device fails to keep up with the security benchmark, then it is removed from the system as one device can compromise the entire network.