IoT- unfolding improvements in numerous industries
By CIOAdvisor Apac |
Thursday, December 06, 2018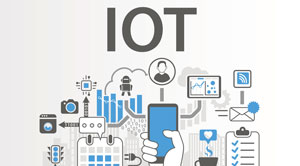 The internet of Things (IoT) is drastically changing the world technically, socially and economically. Consumer products, durable goods, cars, industrial components, sensors, and other everyday objects are combined with internet connectivity and powerful data analytics that transforms the way people work and live.
Connected smart devices are revolutionizing the world and the competitive forces in business. But the potential of IoT is not limited in the business sector only, there are many industries which are maturing in a short span of time by adopting IoT. Following are some of them:
Retail and supply management: Supply chain is dedicating time in bringing together countless processes. Automated technology is able to work continuously in fulfilling orders, helping shippers, and reducing operational costs in the long run. The technologies support zero-defect logistic processes and new levels of productivity. The new generation of collaborative robots and automated solutions is improving performance and enhancing sensing capabilities along with offering a palpable alternative of manual handling.
Healthcare: IoT in healthcare is making hype inside the industry by its ability in fetching information, process and concluding it without direct human input, faster and without making errors. IoT helps to analyze diseases or treatment techniques and patients' outcome. Diagnosis processes are delivering reports error-free which lift the level of further treatment. IoT in the health industry is changing the way of seeing functions of radiologists and doctors.
Pollution: Pollution is on the rise today. Industries and factories are utilizing IoT to monitor and control the amount of toxic gases being emitted in the air. IoT implemented the sensors presented in the factories to detect the amount of gas. The data is then available to the employees in the company through apps. Sensors set the limit of emissions, and if it crosses the limit, employees are being alerted on their phone. This feature provides to have a better environment and also safety to the employees.
Advertising: Connections, established between everything from cars to smart products, wearables to homes, have created an array of new channels and screens for advertisers. Smart devices provide granular data on consumer spending patterns, behavior to the brands to tailor advertising to maximum effect and target users.
IoT provides agile solutions in changing processes, tactics, and strategies as the transformation journey navigates. IoT applications offer numerous benefits to the users. And there is scope for many industries to expose the ground-breaking advantages of IoT.