Leveraging AI for Better Decision Making and Customer Engagement
By CIOAdvisor Apac |
Wednesday, October 16, 2019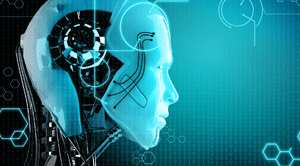 Machines are becoming smarter, and companies around the world are progressively using AI to improve consumer engagement and experience.
Within five years, customers will manage 85 percent of their business connections without interacting with a human being—moving to the idea of customer service "DIY."
Enterprises from both technological and non-technological background are using social and digital platforms to enable patrons by enhancing their experience with new AI technology. For instance, interactive voice-response systems that will allow businesses to target and personalize communications form the buyers' point of view. Corporations can know why a customer is calling even before picking up the phone through the intelligence systems. The added personalization and customization coating evokes a critical element of humanity, and it happens without raising costs. AI, for example, is like a freight train racing down the tracks in several ways. Progress in hardware and software is igniting significant improvement in how machines help clients interact.
For instance, executives are asserting their engineers to feed the traits of the customer along with the attributes of all their call center touch points such as level of schooling, hometown, and date of birth to ascertain what offering will serve the customers best.
Check out : Top Artificial Intelligence Companies (4R Systems, AI.io, Commerce.AI)
Furthermore, AI-assisted speech strengthens customer service. For example, the word "supervisor" could signal an executive on the floor and in the sales team to join an appeal and ameliorate any customer problems. AI systems can also be trained for listening to the rival discussion for better understanding of customers behavior. With AI advancements, healthcare institutions can monitor the occurrence of words and signals indicating a heart attack. Such predictions can help in the prevention of deaths and increasing the overall mortality rate of the human population. A company can also select the best stream to communicate with clients by detecting behaviors and interaction patterns. For instance, not every buyer needs a long, personal phone call. Reaching via email or leaving an automated voicemail can be as sufficient in terms of customer satisfaction. It requires an understanding of what is preferred by each consumer based on data and demographics collected. With advancements in cognitive technologies, these scenarios are becoming realities and improving customer engagement and experience.