Leveraging AI to Overcome Web Development Hurdles
By CIOAdvisor Apac |
Wednesday, October 16, 2019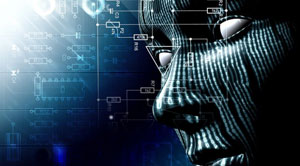 Web development is a popular field with users always looking for online content that is rich and personalized. This leads to challenges in moving away from traditional web development approaches. The developers feel the need for new tools to face these challenges.
As a solution for the needs, web development automation puts less stress on web developers. With automation involvement in the process, the developers are able to leave the complex task and focus on the value-added aspects of web application development such as planning rich user experience, formulating design strategies, and other related activities. Collaboration between human and machines can revolutionize the web development field.
AI can perform tedious web design tasks that will relieve designers from making a website from scratch. To customize the website, it can analyze the content and user preferences. AI systems can assist both an expert and a beginner to manage their own website without issues. AI machines can create designs with their cognitive capabilities.
With the help of sensors and IoT, machines can perceive the surroundings that can be useful in simulating the fantasy and using it to create attractive graphics. A smart algorithm recognizes what the user wants by taking the context into account. Due to AI's cognitive capabilities, it can pick up the color that matches the website's tone and user's preference.
Most of the websites fail due to inconsistency in design. The inconsistencies are too low for designers to recognize, but in a very bad way, it affects the user experience. Machines are very useful in fixing the inconsistencies. Due to the unmatched cognitive abilities, AI can quickly pick up the inconsistencies and solve the problem by combining machine learning and context apprehension skills. Also, AI programming can turn similar websites to identify different structures.
Over the past decade, the web design and development landscape has come a long way. Web designers can leverage the full potential of the latest AI tools to take web design to a whole new level.
Check out: Top Web Security Solution Companies