Managing Data Risk Challenges with Risk Management Programs
By CIOAdvisor Apac |
Friday, June 14, 2019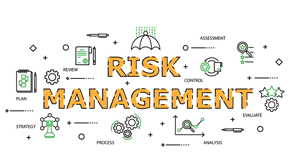 FREMONT, CA: Managing the risk of applications has a lot to do with data management. It is essential to collect information from heterogeneous and sometimes far-flung sources to mitigate application hazards. Without a consistent ontology of data, application security will become inefficient as well as ineffective. CISOs have choices for reducing the risk of the application. A better practice is to proactively handle application risks either as part of a more comprehensive cyber risk management program or as an independent software infrastructure-focused vulnerability management project. It is then feasible to correctly define and triage application risks and to smartly prioritize attempts to mitigate or remedy the most critical ones.
Analytics must continually support the process of risk assessment and vulnerability identification in order to participate and educate all appropriate stakeholders efficiently. To guarantee that the program is constantly evolving, an ongoing assessment and feedback loop must be created to concentrate on the most important and impacting variables. Risk assessment and vulnerability reporting is the first significant challenge facing appsec programs in data management. There are extensive application risks, and they happen in many situations.
To efficiently evaluate the full range of software infrastructure, organizations need to leverage a variety of evaluation and tracking tools that are often created by various safety suppliers and follow their methodology and nomenclature. The infrastructure of the application itself is never static. It is continually changing with software being upgraded and embedded with a changing system collection, some of which belong to other businesses.
Application risk assessment needs a clear delineation of the interactions between countless and disparate risk data points around the app. If there is a recognized malicious actor who exploits this vulnerability to attack companies, the analyst should take this into account in determining the danger. Where necessary, an extensive, consistent ontology of data can guarantee that all this appropriate information is at the fingertips of the analyst.
Management of application risk is an essential element of an effective cybersecurity program. Success needs tools that can execute the process's intrinsic challenging data management and analysis workloads. The correct programs will create a precise ontology of data, smartly prioritize vulnerabilities, and continually monitor remediation to produce reliable, coherent safety posture changes.