Maximizing Endpoint Security while Enhancing Business Performance
By CIOAdvisor Apac |
Friday, November 30, 2018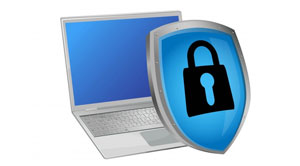 Vulnerability management did not have much importance until recently; after frequent breaches, its value has increased. Even so, online security hasn't developed to an extent where it's completely safe for data storage. Long gone are the days when the castle and moat methods were effective in securing a network. Endpoints are the most susceptible to a cyber attack such as malware and ransomware.
Security solutions like McAfee or Symantec provide fragile security especially if scans are not conducted regularly. Company employees are the most prone to spear phishing because of downloading unknown links and attachments.
---
Suggested Read: Importance of Security
By Adam Cartwright, Head of Cyber Security, ANZ
---
Conventional methods of protection are unable to combat with the latest threats which reveal the dire need for stronger security networks. Deep learning algorithms have the ability to detect an attack beforehand. There's a constant threat that security might be blindsided if it affects performance. Invincea X is one such security agent that provides a secure network by removing any unseen threat.
New agents in the market offer high-tech protection with increasing Ransomware attacks. Smartphone protection is equally important and new strategies must be devised similar to those of PCs and laptops. It's imperative that companies start giving importance to security at all levels before the rate of data breaches increase. AI and deep learning have the potential to modify the security sector to what it is required to do.
---
You may like: Need of the Hour: An Effective Cybersecurity Leader
By Ashutosh Kapse, Head of Cybersecurity, IOOF Holdings