Millennial Insurance Products' Catalogue: A Sneak Peek!
By CIOAdvisor Apac |
Monday, November 11, 2019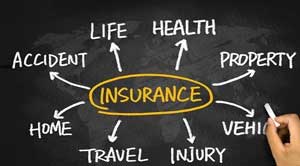 The insurance industry shaping up well to cater to the changing nature of vulnerabilities as technology continues to revolutionize the world.
FREMONT, CA: The insurance industry is shaping up well to cater to the changing nature of vulnerabilities as technology continues to revolutionize the world.
The overwhelming changes in businesses and industries, driven by advancement in technological prowess are going to change insurance policy requirements. The traditional set of products available in the market now may continue being relevant, but an additional set of products are already making an appearance. While preparing for the future, businesses should have a look at what these new insurance policies might offer to them.
• Insurance for Self-driving Cars
Driverless cars are here, and they are expected to take to the roads soon. The way insurance treats conventional vehicles will vary wildly from how it will treat driver-less ones. Many of the related questions regarding who will be liable in case of accidents are still unanswered, and a standard set of regulations could simplify the scenario for car owners, car manufacturers, and insurance firms. As this trend emerges, one can expect traditional car premiums to drop.
• Cyber Security Insurance
The age of digitalization has brought about its own set of challenges like cybersecurity risks and frauds. Data is getting more sensitive and data breaches, more costly. Insurance cover to protect businesses from this dynamic security problem is a big development. The complexity, in this case, arises due to the evolving nature of attacks, which make it challenging to design policy coverage. To safeguard themselves from potentially hefty fines for data loss, companies need insurance.
• Robotics Liability Insurance
Automation is making its way into many industry and numerous processes. No matter the level of development these technologies have undergone, at the end of the day, technology might have glitches. The need for insurance coverage against damages caused by machines is very apparent, and one can expect this aspect to be included in the liability insurance offered by firms.
The rapidly and dramatically transforming industries have necessitated that insurance companies reconsider their old products and add a lot of new ones. To meet the demands of companies undertaking risky transformations and exciting innovations, risk-coverage through insurance is a must.
Few Robotics Companies:AIRO , Makeblock Co Ltd , Shanghai Guimu Robot Co. Ltd