New cost-effective design strategies ideal for IoT-driven businesses
By CIOAdvisor Apac |
Tuesday, April 23, 2019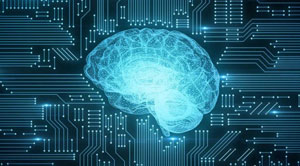 Enterprises are discovering and implementing new business strategies to relish all the benefits offered by the latest technological trends. A critical need of these organizations is to embrace software system architecture and design dynamics, which are compatible with the technology of IoT. Empowered by the adeptness of this technology, the business industry envisions adopting unique, impactful and straightforward tech-driven software models to not only boost sales but also bring out the entire essence of business IoT. Below are a few IT-based approaches to make IoT deployments more profitable.
• Verifying software compliance
IoT can empower the business processes to the fullest only if the connected network complies with the internal operations and the processing unit of the business IoT-based software platform. In order to cut deployment and maintenance costs, the enterprise-level engineers run compatibility test cases right at the implementation and testing phases. Also, ensuring mobilization becomes essential.
Check out: Top IoT Companies
• Autonomous management system
Along with the power of connectivity, IoT also supports autonomy. It is crucial for enterprises to look for and validate autonomous features, which help in managing and controlling real-time operations and network performance. Troubleshooting algorithms and automatic web-based API's are also part of the autonomous system, to encourage smooth and chaos-free bulk-management at both operational and testing stages.
• Ensuring agility
IoT deployments serve the best when they are capable of readily adapting to the rapidly occurring business developments and immediate functional changes. Flexible IoT platforms can help enterprises gain cost efficiency to a vast extent. Besides, software agility adds self-repairing and self-managing characteristics, which further enable the business software systems to deliver advanced solutions as per the needs of the organization.
IoT deployments are sure to bring increased profitability to businesses if the organizations follow the right IT approach. With smart strategies to bring out all that the IoT has to offer, CFOs can undoubtedly take their business enterprises to the next level.
Few Top IoT Companies (Cattleya Technosys, CCP Technologies, Indicium Dynamics)