Noteworthy Predictions for Artificial Intelligence
By CIOAdvisor Apac |
Monday, February 04, 2019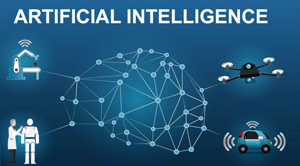 Artificial intelligence (AI) technology has already stretched its roots in every industry and has become the key player in driving the industrial workflow. Applications of technology have become ubiquitous. Still, AI is in its early stages and has a long path to travel. Scientists delve deeper to understand and upgrade the technology for better and these researches will lead to new outcomes in the proximate future.
AI Regulations are Evident
With the increased use of AI's facial recognition applications in smartphones and other devices, users' biometric data has become highly vulnerable to misuse. Organizations from around the globe will certainly come with new regulations that would determine the process of data collection, storage, and processing in the future, similar to GDPR. Such regulations will provide users full control of their data allowing them to examine its usage, receive a full accounting about facial data management, and request it to be expunged from the corporate database.
Check out CIOAdvisor APAC's Top 10 APAC Machine Learning Solution Providers - Elliptic Labs, Faethm, Megvii,...
Addressing the Black Box
AI's sub technology machine learning (ML) leveraged machines to learn from experiences (data) and respond accordingly. The growth of the technology is hindered by the black box problem, where data scientists are still trying to figure out the logic that the machine uses to decide the outcome. Currently, tracking the combination of nodes that machine follows is a blur and only assumptions are made but in the proximate future scientists are certain to find a solution to the same. Blockchain is one technology that seems to be the panacea to the problem as it records each transaction, giving a complete track for research and development of ML.
AI DevOps Framework Allowing Interoperability
Developers are facilitated by AI DevOps framework to build applications in any language and compile the work in the desired framework, hardware, cloud, and server for optimized execution. In recent time many AI APIs have emerged that have allowed interchangeable and interoperable platforms for wider workflow. The coming era will witness a great adoption of such cross-platform frameworks enabling any-to-any development ecosystem reducing lock-in to any AI solution provider vertical proprietary stack.