Resolving the Connectivity and Security Challenges in IoT
By CIOAdvisor Apac |
Monday, April 01, 2019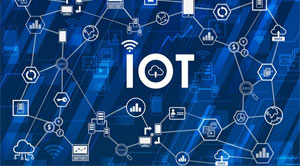 Without the assistance of Google Assistant or Amazon's Alexa, it is difficult to even shop products today. In several houses, IoT devices such as Google Home, Amazon Echo, and Nest's smart home hubs control door locks, lights, and heating thermostats. The IoT is expected to grow to 25 billion connected things by 2025, according to GSMA. Juniper Research also predicts that around 55 percent of the U.S. homes will have smart speakers by the year 2022.
Concurrent communications such as LPWAN help to build and connect dual radio to the small Internet of Things sensors using various protocols, topologies, and services. LPWAN solves problems with connectivity in the entire company coverage area. Popular mobile operators such as Nokia, Ericsson, and Intel worked with narrowband LTE to power up IoT devices.
Check Out CIOAdvisor's TOP IoT Solution Providers
According to Cisco Systems, IoT will be engulfed in every intelligent thing in the next six years. Recent news has brought about a major change in Singapore. Wahab Yusoff, ForeScout Technologies' Vice President, conveyed the importance of IoT in making Singapore a smart city. Though there are an increased number of IoT benefits worldwide, connectivity and security issues tend to increase yearly.
Wahab addressed the government sectors to focus on the three factors of seeing, controlling, and orchestrating to defend these problems. IoT protocols such as CAT-M1 or NB-IoT works in macrocellular networks on existing cellular brands both inside the production facility and outside.
Connectivity problems also arise in conjunction with the growing user population. IoT device designers must sort out the best of the multiple options for connectivity. The network providers and IoT vendors should realize their important role and act accordingly in order to solve uplifting problems. For example, there are many alternatives available for STP in the present IoT market.
Some IoT providers advocate multi-system link aggregation while few prefer shortest path bridging. Suppliers and network providers must be able to face these complex and time-consuming challenges. Subsequent problems in autonomous sectors pose difficulties in using IoT technologies. New protocols and security measures must be introduced to address IoT-connected device issues.
IoT Solution Companies - LX Group, PTC [NASDAQ: PTC], RenGlobe Tech Solutions,...