Robotics Process Automation: The New Digital Worker
By CIOAdvisor Apac |
Thursday, September 05, 2019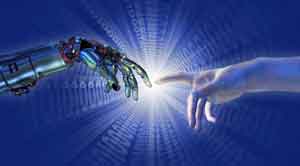 Robotic Process Automation (RPA) is topping the corporate marketplace. RPA, the original digital workforce design provides an easy to control system that informs, supports, assists people in augmented fulfillment of service based tasks.
Robotics Process Automation gives the business users a collaborative platform with full governance and security of the IT department. RPA is focusing on more critical design and models to deliver value, longevity, and resilience at large scale for profits. RPA is shifting the rule from decision-making automation to a more advanced intelligent automation increasing thinking and analytical capabilities. RPA augments the digital workers existing skills replicating human decision makings like visual perception, planning and sequencing, knowledge, learning process, collaboration, and problem-solving intellectual capabilities.
Robotics Process Automation is AI-enabled advanced cognitive technology that interacts with human workers, applications and systems to create a powerful intellectual digital ecosystem. It uses NLP (Natural Language Processing), communication analytics, OCR (Optical Character Recognition), machine learning and process optimization scans for potential compliance risks from conversations with customers.
Key APAC Robotics Companies - Exent, QAssure Technologies
The strategic approach to RPA-related activities and information is an achieving superior outcome within the enterprise. The implementation of RPA in business companies is showing cost savings when compared to traditional non-RPA solutions.
The primary purpose of RPA is to replace repetitive tasks with errors performed by humans with a digital worker or workforce (robot).
RPA AS A NECESSARY SYSTEM FOR BUSINESS COMPANIES
The business scenario is changing continuously and to have advanced marketing, sales, products and so on is an essential need to stay relevant in the market race. Robots handle multiple tasks when compared to a human, who works an average of 8 hours but robots can work 24/7 error free and fast. With RPA digital workforce the productivity is 100 percent whereas the average human productivity is 60-65 percent.
RPA can assure technical management, product management, information validation and auditing, quality assurance, data migration, and other services with effective and efficient implantation and process.
Check out: Top APAC Robotics solution providers