Significance of Artificial Intelligence in Cybersecurity
By CIOAdvisor Apac |
Tuesday, April 30, 2019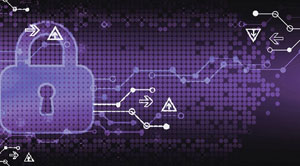 Cybercrimes are one of the biggest thorns for the cybersecurity of an organization. An event of cybercrime not only causes financial strain, but it can also harm the brand image of a firm immensely. Many companies are experimenting on various solutions that can provide impeccable security and prevent any cybercrimes.
The demand for cybersecurity professionals is growing by the day, and according to estimation, more than three millions cybersecurity jobs will go unfulfilled by the end of 2021. Artificial intelligence (AI) technology can help companies to bridge the gap of cybersecurity. The technology has already started to gain widespread recognition for its innovative solutions. The biggest hindrance in the path of adoption of AI-enabled tool for cybersecurity was the differentiation of attack styles and threat levels that make it difficult for machine learning (ML) algorithms to predict a threat accurately. However, with the increase in the volume of logged data, the predictive accuracy of AI solutions in detecting malicious activities have also enhanced to a great extent. Here are a few benefits of AI adoption in Cybersecurity:
Prediction: Organizations can be hugely benefitted if they detect an attack before it commences. The advancements in the ML techniques are enabling companies to predict an attack before it happens. The ML tools analyze the collected data to make decisions about any new events and raise alarm if it finds any malicious activities. Many cybersecurity service providers have started designing an automatic advanced threat identification tool that uses real-time behavioral, reputational, and big data analysis with ML algorithms to contextualize detections.
Check out: Top Cybersecurity Companies
Prevention: Security and firewalls do not provide adequate security in today's era, as hackers bypass these security barriers with ease. AI-enabled tools have the potential to improve cybersecurity barriers, enabling cybersecurity teams to strengthen their cybersecurity solutions. For instance, an out-of-band (OOB) authentication mechanism that uses AI solutions, can offer companies with more secure user identification methods. The mechanism uses a series of inputs to confirm a user's identity.
Organizations can gain a lot by leveraging smart technologies to improve their cybersecurity solutions. These technologies can augment the cybersecurity solutions, and can be an ideal ally for cybersecurity teams of an enterprise.
Few Top Cybersecurity Companies (3i International, Absolute, Axiad IDS)