Technology Trends: Self-Driving Vehicles on the Move
By CIOAdvisor Apac |
Tuesday, June 25, 2019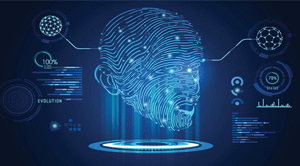 RoboSense is a leading global provider of LiDAR environmental perception solutions. Founded in 2014, RoboSensa that is based in Shenzhen has branches across Beijing, Germany, Shanghai, Suzhou, and the U.S. The company's Key R&D engineering members are from top universities and technology companies in the world. In this area, the team continuously innovates in many key technical areas, such as FPGA, LiDAR, hardware, and AI algorithms, to offer comprehensive solutions for environmental awareness of LiDAR. RoboSense offers a range of bespoke intelligent environment perception LiDAR systems, taking account of customer requirements.
Today, RoboSense has two product lines: the Mechanical LiDAR systems and MEMS solid-state LiDAR systems. Customers of the company include automotive OEMs and Tier 1 suppliers, the world's major autonomous driving tech companies. RoboSense LiDAR solutions, such as self-driving logistical vehicles, buses, and passenger cars, are now widely used in several application scenarios. As the company achieves continuous developments, new experts are joining the RoboSense community.
Dr. Leilei Shinohara has recently joined RoboSense as the Vice President of Research and Development. He is one of the most accomplished experts in the field with more than a decade of experience developing LiDAR. In the past, he led the SCALA LiDAR project at Valeo, the world's first LiDAR automotive class. Dr. Shinohara has a wealth of experience in developing and growing automotive mass production of LiDAR products from RoboSense.
Dr. Shinohara was the technical leader of Asia OEMs and Valeo and head of automotive LiDAR, safety, and sensors before RoboSense. He was the team in six countries that managed the development of the LiDAR first-class automobile product for systems, software, hardware, mechanics, testing, and validation. He has received a bachelor degree in system and control engineering, and a masters in mechanical and control system engineering from the Tokyo Institute of Technology. In 2008, he started to study at the Karlsruhe Institute of Technology for his Ph.D. From this institute, he received his Ph.D. in electrical and electronics engineering in 2014. Shinohara focused on LiDAR and participated in sensor projects, which include optical sensors, optical quality measurement, LiDAR doppler, and the 3D MEMS independent micromirror LiDAR, during his six-year Ph.D. study. A LiDAR system, acquired by a German Tier 1 company, was developed by Dr. Shinohara and team.
"I am honored to join this dynamic LiDAR technology team. I was impressed by RoboSense's innovation capabilities and technical acumen, which were major reasons that attracted me to join RoboSense," says Dr. Shinohara.