Technology Trends that can provide Optimum Support for Human Resource Management
By CIOAdvisor Apac |
Thursday, March 28, 2019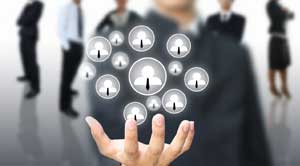 Employee satisfaction and engagement is one of the prime concerns for organizations. HR teams in companies are striving to provide the employees with effective work-life balance, employee wellness with recognition acknowledgment, and continuous feedback. Employees are also inclined to work for companies that offer equal opportunities, a safe working environment and understand ways to improve the work-life experience.
Human resource technology tools have come a long way as it provides many innovative features in addition to the basic features like management, recruitment, time and attendance, professional development, and other standard features. HR teams need to pounce on innovative new technologies for improved HR operations. Here are a few trends that can help HR teams in the management of human resources:
Artificial Intelligence (AI): AI tools can solve many problems that the HR teams face on a regular basis. These tools can be mounted on top of HR software, which helps them to analyze the operations of HR teams. The analysis allows AI tools to automate repetitive and redundant tasks, helping HR teams to use their resources towards more productive purposes. AI-based HR technologies also help to enhance the employee experience with streamlined and hassle-free processes.
Remote Workforce: Remote working has entered into the mainstream as it is no longer considered exclusive to specific job roles. Technology has played a significant role by enabling remote access to business operations and processes. Remote workforce helps companies in reducing infrastructure costs and access talent worldwide.
Talent Management: Businesses are widely recognizing the value of employees for productivity and growth, and thus have started adopting a people-first approach to business. This approach not only helps to increase the productivity of an organization, but it also provides support for personal and professional development of the employees. Many HR technology solutions help an employee in understanding the impact of his contributions to the business.
Wearable Tech: Wearable Tech can help companies to monitor workplace health. Wearable tech can also have various positive impacts for high-pressure and complex environments.