The Future of Identity Verification through Blockchain Technology
By CIOAdvisor Apac |
Thursday, December 20, 2018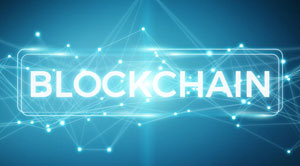 Identity verification is part and parcel of human life. All areas, department, and sectors require one's to verify their identity, be it job, travelling, banks or government offices. Biometric devices are being widely used in identity verification at all places, even banks have started to use verification codes to process any transaction. This brings a very crucial point to notice about the security of identity data, to which hackers from all around the world try to get hands on. Currently, all the data is stored in cloud storage with an intervention of the third party owning that storage. The advent of Blockchain technology has paved the path for a more secure and reliable solution to data security and identity verification.
Loop Holes in Current Identity Management System
Currently, data collected from biometric devices is stored in centralized cloud-based storage owned by third parties. Also, it gives opportunities to hackers for getting hands on sensitive data. Although there is a security measure followed to keep the information secured but hackers have chances to break through them. Also, the third party vendors intervene in data privacy making the process more complex. In whole, complexity, privacy, and security risk make data vulnerable to cyber attacks.
Blockchain As a Solution
Blockchain technology features a decentralized ledger system which eliminates middlemen concept, rule over data and provides transparency to the data management system. The encryption algorithm used in technology makes it robust and secure than the current data management system. Blockchain transactions are much secure and comprise of sender and receiver making the process simpler. Also, participants on the blockchain network would enjoy instant authentication, low transaction cost. No stress of middlemen and high processing power.
With blockchain in action individuals will have control over their data, they will get complete information about who views, access and shares their data. The transactions will take place between valid participants only. Each activity associated with data will get stored on chain and immutability feature of blockchain prohibits tampering or modification with data, as once stored remains forever in the ledger.
A vision for Blockchain in Identity Verification
Biometrics is the current influencers in identity verification. With blockchain technology introduced in the scenarios will raise the standards of verification and authentication. Virtual Identity proofs will come into existence, lowering the overall cost and boosting the efficiency of the identity management system.
Interoperability between organizations will start to gain grounds. Authentication carried out once at the time of registering in blockchain would be enough as the credentials of the network could easily be used at different platforms for verification purpose. All organizations will be able to use the same set of data by the owner of it authorizing them to access. This will create an ecosystem of transparency, the authenticity of participants, reliability and high processing power.