The Positive Changes that Underpin the APAC HR Tech
By CIOAdvisor Apac |
Friday, September 27, 2019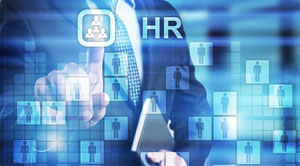 The concepts associated with Human Resource Management in the APAC region are changing entirely. Innovation is the buzzword, and the ongoing integration of HR tech solutions strengthens this drive for novel solutions, business models, and overall restructuring.
Fremont, CA: The human resources management industry is predicted to go beyond $30 bn by the year 2025. A change is visible in almost all aspects concerning HR, whether it is investments, technological adaptation, priorities, or recruitment.
The recent past has been especially eventful for the APAC HR sector. A significant development was the surge in investments flowing into the region. A recent Sierra-Cedar 2018-2019 HR systems survey showed that more than seventy percent of APAC enterprises are reconsidering their HR spending. Most are willing to invest more in innovative technologies, and the presence of such techniques is being considered critical and not merely advantageous.
On a global level, both the EMEA region and North America are ahead of the APAC HR sector. However, the gap is shortening on a constant basis following the continuous adoption of HR technologies and attempts to use them to stay ahead of the competition.
The interest in incorporating technology is equally critical for both small and large enterprises. In fact, smaller firms are showing more eagerness towards incorporating technological trends. As per Sierra-Cedar, emerging technological solutions, including mobile-first usage, social media integration, and embedded analytics, are being incorporated by the APAC HR industry.
Relying on this increased investment and an affinity towards technological adaptation, the HR management in APAC has exposure to a wide range of innovative technologies and new-age tools. On a technical level, HR has moved beyond merely automating day-to-day administrative tasks, including payroll, employee attendance, employee welfare, and so on.
The contemporary human resource management includes technology-powered career planning, workforce management, talent acquisition, employee engagement, business intelligence, and L&D. Globally, technological integration appears to define the new policies being formulated and processed across enterprises and across sectors. APAC HR is also recognizing and adapting these trends.
The time is not far wherein an HR professional's success would be directly related to how he/she is integrating technology to the work culture in such a way that the entire organization is impacted positively.
This decisive transition implies that enterprises continue to embrace the options of intelligent and innovative technologies through the use of HR technology to restructure recruitment, employee commitment, or training with unmistakable attention on enhancing employee management.
This was a much coveted and essential change. As in the past, the APAC region was more or less immune to embracing innovative technologies. The APAC region found it challenging to bring in technologies in an effective and timely manner. The sluggish pace was quite evident and was directly proportional to the region's declining technological satisfaction to about 45 percent from 51 percent between the years 2016-17 to the present year.
Earlier, the industry struggled with facilitating technology-powered changes, effectively leveraging innovative technologies, analytics, and building entrusted relationships along with business acumen.
The existing gaps were evident between governance and analytics, capability drawbacks, lack of consolidated information, which often came across as a roadblock towards technology adaptation concerning core HR functions. There is still room for the incorporation of high-end technologies. References here are toward cognitive HR technologies, robotics, etc. In other words, there is plenty of scope for improvement with respect to effectively and timely incorporation of technologies and use them as a competitive edge.
The change from a considerable lack of technological integration to active incorporation of contemporary technologies has been rather slow but is likely to remain a future-oriented trend.
The ongoing technological evolution is also a direct result of the involvement of government. The governing bodies in places such as China, Singapore, India, and Hong Kong are extensively supportive of integrating technology into HR. The policies created are favorable for the digital environment. Experts believe that the government's supportive gesture is expected to continue in the immediate future as well. The APAC governments' support is all likely to extend to HR startups, and more policies for startups are expected in the imminent future.