The Software Supply Chain and Advanced Malware: Threat to APAC
By CIOAdvisor Apac |
Friday, August 23, 2019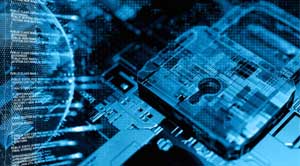 Because of its growing reliance on technological advancements and the Cloud platform, cyberspace has become a lucrative target for the cybercriminals. A massive amount of investment is being made to secure the cyberspace. Statista reported that 179 million records of data breaches were exposed in the U.S. Not only the U.S, but every region faces this threat of cybercrime.
APAC region has witnessed a regal growth in technological advancement and has evolved into a real competitor to the giants. According to MIT Technology Review Insights, 51 percent of big houses are investing in this region. This constant growth is the center of attraction for cybercriminals. Every sector including small and medium businesses, education, healthcare, and finance suffered due to cyber attacks. The massive cyber attacks in the IT systems of Singapore's public healthcare and the massive data breach in Malaysian telcos showed the vulnerabilities of the APAC region. In 2019, it will be a major concern of this region to have secure cyberspace.
Check out: Top Threat Management Consulting Service Companies
According to the prediction of Frost and Sullivan, in the APAC region, the expense on IoT will be $79 billion by 2020. This huge investment points toward the future growth of risk factors. The hackers will be more interested in the underlying cloud infrastructure to affect a larger area. Singapore has shown immense interest in IoT to build the projected smart nation.
In 2019, it is expected that attacks through advanced malware will be increased because this advanced malware cannot be detected quickly and cannot be removed easily. The Philippines has witnessed Emotet. This year, the industries have to solve the issues related to username and password.
The software supply chain is an area of attraction for cybercriminals. Hackers try to exchange a legitimate software update to a malicious version, and this leads to the attacks on the computer. 2018 witnessed such attacks, and proper steps are needed this year to combat it.
In 2019, the APAC region has to keep in mind the growing complexities of cyber attacks and has to address the ever-increasing cyber threats adequately. Business leaders have to provide the employees with proper knowledge of the ever-increasing threats because ignorance is no longer bliss.