Travelmate: A New Voyage through Robotics
By CIOAdvisor Apac |
Tuesday, May 14, 2019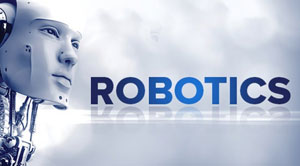 The combination of AI and robotics in and outside the factory to automate tasks is indeed powerful. AI has begun to witness an increasingly common presence in robotic solutions in recent years, which has introduced flexibility and ability to learn in previously rigid applications. Although AI is still at its beginnings, for some applications in the production sector, it has been a transformative technology although many are to experience its effect. Many companies have created innovations in this regard. Among them, Travelmate Robotics is one of the world's leading robotic companies best known for their robotic case. By redefining "smart" consumer products, the company has truly innovated and disrupted the emerging IoT paradigm. By creating a robot with valuable cases, Travelmate has disrupted the market. They have invented a robot suitcase which follows the customer as they move. The experience is like following the customer on a voyage by a dedicated butler.
Instead of meeting a specific necessity, Travelmate upgrades themselves to a revolutionary new technology with multiple usages with their suitcase robot. The only doubt with the suitcases is how customers can apply them; but, developers have created apps for them, and these apps can make the users efficiently use it. While most traditional robots are just toys, most "smart" gadgets are single-use items.
Travelmate allows consumers to buy a useful robot, which helps with their daily lives as well. The suitcase is a great innovation or idea of a number of additional hands or something less to worry about during the journey. It includes IoT—another important reason why it became a preferred company. Some "smart" devices appear to have only been invented to convert an existing product into a much more costly product. The approach of Travelmate has created a solution which helps many people and is mobile to other circumstances. The IoT paradigm has been used to build a platform that can evolve according to user needs. The approach of Travelmate is to develop robotics and intelligent technology that is user-friendly and powerful.
The robotic suitcase of Travelmate shows some of the best robot products. The future of robotics, be it utopian or dystopian, is still a mystery. However, Travelmate demonstrates that the future of robotics will be more than expected.
Check this out: Top Robotics Companies