Ways to Optimize Cloud Computing For Small Banks
By CIOAdvisor Apac |
Monday, January 07, 2019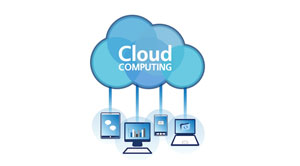 Small banks and credit unions often lack to handle the onslaught of technology and at times it hinders their growth and market reach. Although customers of such banking organizations are less in number thus leading them to less vulnerable to cyber attacks and also they do not require much high-speed computing to complete and manage the process. But with changing time technology unavoidable and fintech also has seen the rise. Cloud is a platform that provides massive storage and high processing computing that is ideal for banking organizations still small organizations must keep a few things in mind before switching to the cloud platform.
Developing a Cloud Strategy
A strategy is very important before switching to the cloud; banks must decide why they need the cloud service. Is it the rapid growth in company shares, competition or futuristic approach? Services, applications, and workloads should also be decided which would be shifted to the cloud and how necessary is it to shift them is also an important question. The level of service must also be decided depending on organizational needs because once all of this is taken into consideration it will be easier to decide the vendors and services they offer.
Data Strategy is Important
Data is very crucial and sensitive in a banking organization as it does not only include an organization's data but also includes customer personal data. Therefore it is important to define a strategy for data and its usability through the cloud. Data storage, access, and security must be predefined and taken into consideration before taking service from any cloud vendor.
Security Review is a Must
Since the cloud will store sensitive data security measures must be checked and implemented properly. The cloud vendor chosen should be able to provide the latest security tools that can combat cyber threats. Also, a regular and timely security upgrade is necessary which the Vendor must provide. Apart from all this, an independent security review should be done by the third party who has proper knowledge of latest fintechs and security threats. Third-party auditors must have experience in managing all compliance regulations of banking sectors.
Cost and Compatibility
Cost is an evitable fundamental of any business model and its upgrade. The new cloud service must be checked for compatibility with the existing fintech in the organization. Integrating cloud service with existing fintech will require cost and if the compatibility is high the investment would be less and the upgrade will be cost-effective and time saving.