Will AI be able to substitute User Interfaces?
By CIOAdvisor Apac |
Tuesday, December 04, 2018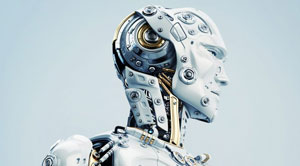 The Internet has always surprised us with the technological advancements and has been in the process of developing human-like machines if possible. Well if we talk about the user interface, they are acceptable only for, but users want something that is more simplified and expects the task to be completed right away. All major giants had foreseen it long ago and had come up with their own devices. For instance, Apple has Siri, Amazon has Alexa, and Google has its Assistant and so on.
Artificial Agents
A Japanese tech startup is aimed towards democratizing its AI agent building and commercial distribution. The company claims that it foresees a rapidly growing trend to replace user interfaces with human-like AI agents and have also stated that they are working on a next-generation interface for AI.
The company also has collaborated with other organizations which have expertise in the various blockchain, Artificial Intelligence, AR/VR-related projects. The startup's blockchain platform is planning to facilitate thousands of developers and entrepreneurs to exchange and trade the human-like AI agents. The company aims to provide a platform to people wherein people and companies have a method of securing ownership and other rights on human-like agents.
The organization believes that it stands out of the crowd when we look at its offerings and when it is compared to other organizations in the market. The startup thinks that it's a 'category creator' and believes in its potential and harness the future changes between the man and machines.
AI is helping out
By implementing chatbots and other applications, most of the complex tasks can be reduced to simple commands. For instance, instead of spending hours on searching a particular organization's servers, shared folders, and cloud drives, users can ask a smart bot to do it for them. AI's role as a mediator amid humans and technology is its most significant victory.