AI-based Medical Products for Efficient Care Delivery
By CIOAdvisor Apac | Wednesday, August 07, 2019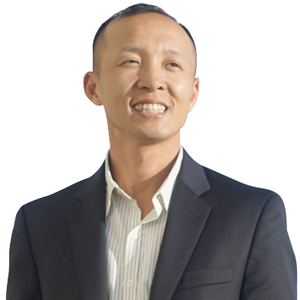 Xin Zhong, CEO
Medical equipment is proliferating throughout the health landscape, especially with the emergence of Artificial Intelligence (AI) and the myriad new technologies. There is a considerable change in the medical equipment industry, with new technologies and cuts for greater safety in the process of upgrading manufacturers' products–and many new features and functions could be seen from the next generation of medical devices. As medical devices evolve, manufacturers and hospitals in the top health IT areas are boosting safety, integration of clinical workflows, automation of data management, and patient experience. 12 Sigma as a major innovator in the field of medical imaging and large-scale medical data services, Sigma Technologies has quickly emerged.
12 Sigma Technologies is one of the leading companies in providing modern imaging, diagnosis, and analysis of medical information with artificial intelligence and deep learning capabilities. They also have R&D teams in Beijing and Suzhou. Their headquarters are in San Diego. In Beijing, Shanghai, and other cities in China, the company has already signed a collaboration agreement with leading hospitals. In applied medical diagnostics, technical, and clinical studies, they work together closely with their partners. The deep learning networks of 12 Sigma examine millions of medical images to learn how to identify diseases automatically. In contrast to traditional CAD, deep learning networks can simultaneously scout many diseases. They can also be useful in areas such as early diseases, detection of rare diseases, treatment planning, and monitoring of diseases.
In order to drive efficient, accurate clinical solutions, the firm has built an advanced, deep learning hardware and software platform. 12 Sigma solutions are deployed in Cloud CAD, a cloud-based diagnostic platform. Cloud CAD supports real-time online image reading with remote image data sharing. Their deep learning products provide accurate detection and segmentation to assist physicians in the interpretation of challenging medical cases. Deep learning technology from 12 Sigma can identify minute lesions as small as 0.01 percent and reach 98.5 percent accuracy.
12 Sigma has been devoted to "bringing deep education to intelligent medicinal products" mission, which focuses on computer-aided diagnostics and analytical data. The company has now developed a complete range of semi-automatic/automatic systems for medical diagnosis and medical analytics. These were clinically proven to be effective for a variety of diseases in medical imaging.
Health data and artificial intelligence will have a significant impact on how healthcare is practiced. The key element of this reconversion is to make the enormous amount of medical data meaningful and valuable insights to ensure that the health system works better.