DevOps is here to Reform Software Development
By CIOAdvisor Apac |
Thursday, May 02, 2019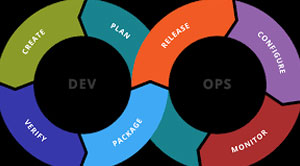 DevOps boom has dramatically influenced the IT sector. This technology trend enables the businesses to build a software development roadmap, which includes streamlining of the product development processes, the IT architecture, assembling the various components and data modules and interfacing the actors of the lifecycle. Following is the list of DevOps revolutions, shifting the paradigm of IT development.
• AI-DevOps collaboration
The impact of Artificial Intelligence (AI) and Machine Learning (ML) has the power to add all that the emerging DevOps applications need. Applied predictive analytics and cognitive computing algorithms are sure to cater to the software development processes by detecting risks, supporting smart and real-time decision-making, streamlining and monitoring the developmental stages, alarming or notifying the concerned teams of the high priority tasks or abrupt changes.
Check out: Top DevOps Companies
• Automation revolution
Automation seems to be the ultimate goal of every business technology software system. Speeding up the core operations, replacing human efforts by machine assistance, and maximizing accuracy and productivity, automation adds to the success of DevOps implementation by providing monitoring, testing, and development assistance round the clock. Automation helps DevOps in eliminating redundant tasks, simplifying complex tasks as machines do it for us, and achieving time and cost efficiency.
• Powering DevOps with Microservices architecture
Microservices is an all-new software development method, which is an advanced form of service-oriented architecture (SOA). Technologists believe that the concept of integrating microservices architecture with DevOps optimize the product development lifecycle. As the name says, microservices are compact services which combine into a framework, catalyzing software development.
The world is excited to welcome all that the emerging DevOps technology has to offer. Empowering businesses, DevOps open an opportunity for the IT industry to relish the reshaped and bettered processing techniques.
Few Top DevOps Companies (Archinnova, Basis Technologies, Citizant)