Hackers to Use Quantum Computing to Attack Blockchain-enabled Applications: Here's the Solution
By CIOAdvisor Apac |
Monday, September 23, 2019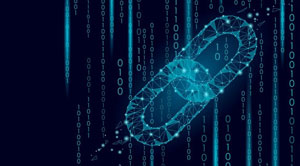 The next decade involves the most significant and dramatic changes in business operations in quantum computing and blockchain technology. Digital technologies, such as IoT and edge-computing support, enable new IT realities. Nearly all companies will make technology an essential component of their employees and customers. In the next decade, such innovation will become more human-centered and bring transparency between employee and businesses, according to technology experts, and it is likely, that this transparency will be far more adaptive, contextual, and mobile within the workplace. Blockchain has become already well known, and every tech geek is familiar with it. It is still an elusive and emerging technology that makes it a strong stand on the market. Many companies hesitate to accept it, either because it is volatile or because it lacks a concrete plan for ensuring ROI. Blockchain is a tool for overcoming current business problems with its capabilities. It is now time to protect the blockchain against quantum hackers.
Because of the threats to the blockchain, the population generally focuses on increased regulation. In the medium term, increased regulation and wider adoption could stand in the way of cryptocurrencies. However, the horizon may be further threatened. The security advantages of blockchain arise in large measure. But blockchain's immutable ledgers are under threat when combined with another emerging technology, quantum computing. Quantum computing has made some progress, just like blockchain. As blockchain is apparent in general, today it is less critical. But it takes time to see if this means the end of the blockchain technology.
The blockchain is integrated into all aspects, both insurance and immigration, and is, naturally, the source of cryptocurrencies like bitcoin. However, its open and versatile nature can be its ruin–quantum computing could break the blockchain in 2019. Quantum computers can store more data than traditional computers using less energy, which means complicated calculations can be performed quickly. When a normal machine solves a complex labyrinth by walking one way at a time, quantum machines can go down several paths at the same time.
As the name implies, private blockchains are different from public blockchains because access permissions are strictly controlled. Participants should be asked to join and must be validated by the creator or protocol of the network established by the creator. As no public keys are available, quantum computers would not detect private keys from the public keys. Nevertheless, the main detractor is that private blockchains are not decentralized and distributed as public ones. Private blockchains can use tier structures so that factions and centralized authority can benefit from it.
Check out: Top Quantum Computing Companies