Implementation of Blockchain network for Advanced Security Features
By CIOAdvisor Apac |
Wednesday, May 01, 2019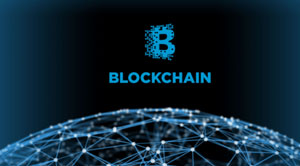 The blockchain is the collection of digital ledgers which are decentralized and distributed in a network. It provides one of the most advanced security features available today. In a blockchain network all the information stored on ledgers is spread in the entire network so even if a device is compromised, the other system in the network keeps the information intact. Bitcoin which is a cryptocurrency has marked a successful run for the blockchain technology as the entire bitcoin transaction is based on blockchain only.
Data security has much more importance now as companies depend heavily on data now. Bitcoins came into being after the depression of 2008 which was caused by the failure of major banks. It creates a peer-to-peer system which allows two parties to transact without any double-spending. It establishes an immutable ledger which requires an exceptional computational power to break. Blockchain has made bitcoins one of the most secure systems. Despite such safe measures attacks like Mt. Gox hack, which cause a loss of 46o million dollars, or the recent Conrail hack which caused a loss of 37 million dollars have been carried out with very little efforts. These attacks have been carried out using the SIM swapping technique where the hackers trick the telecom operator to redirect the number of a person to the attacker's SIM card. Hackers use the SIM to enter into the victim's emails and social media accounts to steal sensitive information. One more method that the hackers use is the SS7 attack. The attackers use this method to eavesdrop on PIN codes that are sent via text messages. The attackers use this PIN to authorize an illegal transaction.
Firewall Companies: IT Solution, Secucloud, Skybox Security
To protect against smart contract hacks, Safeblocks created a decentralized web firewall which protects smart contracts against any malicious attack in real time. The users can also put a limit on the number of transactions and cap a limit on withdrawals per day.
Implementing blockchain into a network can bear fruitful results. Blockchain provides a better service than VPN as VPN hosts are limited and services are costlier than blockchain. Blockchain has an additional anonymity feature. Blockchain has both positive and negative effects, but it has proved to be a step in the right direction up till now.
Check this out: Top Firewall Companies