Leveraging AI in Marketing: Here's How
By CIOAdvisor Apac |
Monday, December 10, 2018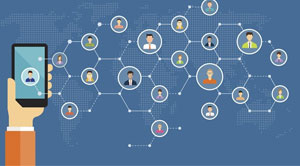 Artificial intelligence has paved a new way and created a great impact on the marketing industry. It allows marketers to concentrate on the tasks of higher value that impact business performance and provide the tedious and repetitive tasks to the machines. The IBM Watson allows integrating AI in most powerful applications. With the evolution of Watson, AI is revolutionizing the marketing industry.
Machine learning is made easier by allowing users to better understand multimedia content. Amazon Machine Learning (Amazon ML) is a service that makes it easy for developers of all skill levels to use machine learning technology. Amazon ML provides visualization tools that control the user through the process of creating machine learning models. Mock scenarios are set to make the marketing executives understand better about the technology.
AI is leveraging big data by providing digital access only to the content which meets the customers' needs. The companies secure all other private data. When big data is used correctly, it helps companies understand customer preferences so that they can provide the exact data when the customer needs it.
AI can predict the potential customers through smart decisions which improve the efficiency of buyers and sellers. It can also detect the particular trends and choices of the customers. Budgeting, planning, and forecasting will see a major paradigm shift with the incorporation of AI in marketing. Also, predictive analysis can a give a major change beyond the analytics based on the consumer needs.
Artificial intelligence has a powerful potential to redefine marketing. The adoption of AI in marketing will help businesses to reach customers quickly. AI can generate brand-specific content that appeals to the end consumers. Also, it provides better communication between consumers and businesses. It will help companies save costs, optimize budgets, make tasks more streamlined for employees, reduce time by automating sales processes, and personalize the customer experience across the entire buying cycle. AI can analyze the effectiveness of marketing strategies, find possible weak points, and help users to get a better solution.