Robotics in Automation: 2019 and Beyond
By CIOAdvisor Apac |
Wednesday, August 21, 2019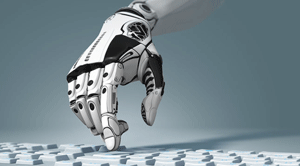 Enterprises face many technological changes that have increased the demand for quality products and services that can only be supplied with high productivity levels. Process engineering systems, automated production, and industrial automation are needed for this. Automation has made a lot of difference in the way the companies work.
Costs, time, and quality are the key factors in order to make the automation process to be globalized. Industrial automation is all about smarter, faster, and more competent work. This helps to make automation more powerful and consumers are looking for cutting-edge, end-to-end technologies with open, modern architecture, and new data from new connections. Since the industry understands the benefits of IoT, organizations must adopt these technologies.
Check out: Top Robotics Solution companies in Europe
Digital Process Automation (DPA) uses digital technology to perform a set of functional or workflow processes, and it also broadens the industrial process to suppliers, partners, and customers. DPA is not focused on cost reduction alone, but on extending business processes to customers, suppliers and partners, giving them a better experience when interacting with the company.
The use of AI with robotic automation is a revolutionary principle that is sure to change the future world phase. It is easy to predict the scope of the future in this area, and the experts also believe that in a short period, the area of RPA will spread to many sectors of industry, medicine, research and development, banking, and IT.
Intelligent & Robotic Process Automation (I&RPA) is a groundbreaking process that drives cost-effective business operations by rapidly automating administrative processes, either with the help of machine learning and AI or without them. Robotic software helps in creating a digital workforce that runs on application software in the same way as a user, contrasting traditional application software. RPA enabled by cognitive automation, or AI works on existing applications and orchestrates other application software with the user interface of the current application. Smart Process Automation is the new trend in the implementation of AI and related new technologies such as cognitive automation, machine learning, and computer vision for robotic process automation. This indicates a huge scope for I&RPA which is a breakthrough in every industry.