The five vectors of IoT advancement
By CIOAdvisor Apac |
Friday, November 30, 2018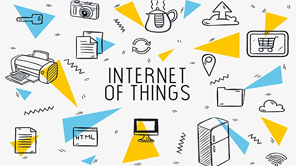 How can different enterprises take the best advantage of the Internet of Things (IoT)?
This question is gaining prominence as more enterprises have a call on the array of sensors and they want to connect to distinct products in the desire of gathering huge volumes of useful data.
Consulting firm Deloitte explained five "vectors of progress" that will help in having a deep understanding of Internet of things (IoT) for business and may assist enterprises in more successfully leveraging related technologies. Each vector addresses challenges in adopting IoT, and the report stated that not all progress vectors can be implemented in every industry, it varies.
The firm also reported that despite increased investments on these IoT projects, enterprises feel that these projects have failed completely. If improvements are done on information security, data management and performance, it could help in managing their IoT investments.
The first vector termed by Deloitte is 'Security'. New device hardware is helping to overcome the technical challenges of securing IoT, the report read, while machine learning (ML) is helping to secure the networks that connect devices.
Early generations of IoT devices lacked the needed computing and battery power to run as the functioning were hampered by obsolete security applications and protocols thereby making them more prone to attacks. Microprocessor manufacturers have begun introducing low-power hardware products that embed security features directly into IoT devices.
Deloitte stated that security of IoT projects have always remained a subject of concern as existing security tools were inappropriate for recognizing threats in networks of IoT devices. But now the security tools designed exclusively for IoT networks are becoming widely available and some use ML to recognize the device's network activity to spot any inconsistency.
The second vector is 'platform'. It is becoming trouble-free for the companies to develop and utilize the IoT solutions because of the introduction of software that has made it easy to integrate IoT hardware, networks, and applications.
The third vector is 'low-power', wide-area networks (LPWANs). According to the report, this network is multiplying on a rapid pace, providing connectivity at low cost and with low-power requirements. This one can be considered as a vital development in the category of IoT applications that count on battery-powered sensors and span large geographical area.
The fourth vector is 'Artificial Intelligence' (AI). It includes technologies such as machine learning and computer vision, which are increasingly being used to analyze IoT generated data and automate operational decision making.
Almost every major Internet of things platforms has expanded its offerings with AI capabilities, Deloitte said. The insights and self-learning AI can provide enhances the value and utility of IoT in applications such as process optimization, predictive maintenance, dynamic routing and scheduling and security.
The final vector is 'analytics on the edge'. The analysis generated from IoT devices is increasingly occurring at the network edge, physically close to where data is generated.
Analyzing data at the edge side-steps the latency associated with transmitting data between the sensors that generate it and the cloud-based applications that analysing, according to the report.