A quick guide to achieve internet security
By CIOAdvisor Apac |
Wednesday, March 27, 2019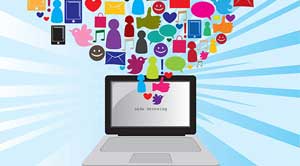 The world is almost, completely computerized. Data is the asset that every IT infrastructure uses and streamlined workflow primarily revolves around user information, which can be as critical and personal identification information. While technology is leveraged to deal with such crucial information, vulnerabilities like security breaches, data theft are existent. Glance through these simple ways to achieve high-tech cybersecurity and safeguard mission-critical information.
Cyber threats are advancing, and attackers are discovering high-tech ways to gain entry into the information systems of the enterprise. Designing the IT infrastructure using cybersecurity architecture help in minimizing the risks of unauthorized access. Cybersecurity tools can thwart attacks, read the hacker's mind, and they help in restricting the intruders from accessing important and confidential data and systems.
• Know what to store in the cloud
Cloud has undoubtedly revolutionized the industrial processes. Let us not forget that it is a universal storage space and numerous third parties also use and access it. Cloud is prone to severe security attacks due to which, hosting critical business data on it might result in security breaches. However, the use of private cloud networks for storing essential data results in minimized attacks.
• Lock confidential data with passwords
Passwords are commonly used as a cybersecurity method, but the attackers very easily hack them. This is because many password systems are fragile. Use of robust password protocols, which are designed specially to overcome cyber attacks, helps in protecting valuable information from the hackers' sight. Creative password generation and verification systems encourage and approve password, which is a mixture of numerals, capital and small letters, along with special characters. Such passwords are considered reliable and secure.
Cybersecurity engineers are continuously innovating better and sophisticated internet security applications. At the enterprise level, critical information systems have a priority need to be secured. With this guide, security failures can be substantially minimized.