Blockchain: Creator with Benefits
By CIOAdvisor Apac |
Tuesday, April 02, 2019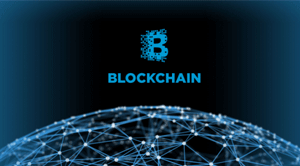 Blockchain can be now termed as future of finance and the eye catcher of businesses going digital at present day. The significance of blockchain lies in the fact that it is not only limited to providing digital currency. It has widened its horizon to software development, data synchronization, and also has three different modes keeping in mind the criteria of providing the networks to its customers or clients such as
1. Public blockchains
2. Private blockchains
3. Consortium blockchains.
These ledger systems of compiling data and information are on the basis of blocks creating a system that prevents any cyber-attacks and also give authentic safety to your economic and personal data. It has also expanded the Blockchain expertise in the music distribution business growing the profit and gaining more clients over the years.
Blockchain connects you with your client or customer through Bitcoin Wallet, building API (Application Program Interface) giving the vendor companies to develop the software or online website to promote and help them reach more audiences. Blockchain makes sure that your content of the data has not tampered and secured with its three-layered block systems which divide and stores data into the hands of only verified authorities. The encrypted data holds the value in creating a transparent space for the supply chain validating provenance. This is done through the usage of big data collected from the IoT, machine learning, business learning, cognitive analytics along with tremendous computing power to reschedule or re-plan the optimization of the supply chains done in real time.Other features of Blockchain include Hyperldger, Quorum, Tezos, and Proof of existence which happen to be service providing tools by Blockchain. It has distributive methods adopted or providing insurance to their clients through peer-to-peer insurance, parametric insurance, and microinsurance. These also benefit IoT devices and networks through the collaborative application. The authentication of the data is done through cryptographic challenge-response which assures the connectivity of the system and also eradicates the threat from an unknown third party giving the mechanism to work and execute the transactions smoothly and effectively.