Leveraging Blockchain to Gain Customer Loyalty
By CIOAdvisor Apac |
Monday, August 05, 2019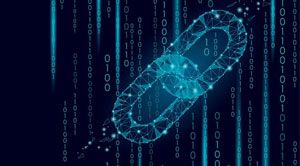 The loyalty of customers is essential for business growth. The attraction and retention of customers place companies at the top of their markets, as customers ultimately buy their products instead of competitors. With a loyal customer base, regardless of the size of the company, enterprises can increase visibility and sales.
Companies can use several ways to attract consumers, such as offering better prices or connecting with customers via social media. Consumers buy more attractive products elsewhere if they have no personal connection with a specific brand. Harvard Business School states that a five percent increase in customer retention rate can increase profits by 25 to 95 percent. Redemptions can be made in real time over the decentralized system of the blockchain, eliminating long delays as transactions are conducted through clearinghouses or multiple systems. Partners can set individual value and reward points parameters so that consumers are not required to calculate reward-point ratios from program to program. The potential outcome for consumers and providers is a simpler, more transparent redemption path. The ability to manage a large customer base while keeping the token count of each customer perfectly tracked without the need for a central governing entity is an important step in this industry which sees $360 billion in points go unredeemed annually—a major step up.
In addition to decentralization and easy tracking, the ability to exchange and redeem tokens of values, such as frequent flyer miles or phone minutes, is another major advantage of the blockchain. Although this skill is widely used on cryptocurrency platforms like Ripple and Stellar, it is also used in other industries. Blockchain could help to alleviate the large balance sheet liability faced by many in the industry. Loyalty programs rely on co-branded cards and partnerships for a long time to sell points and generate incremental income.
Many small and medium-sized businesses do not have the resources to develop their own blockchain networks. At the moment, few companies have started to offer services that manage the infrastructure and allow these companies to establish their own blockchain loyalty programmes. As more and more companies look at blockchain today, these solutions seem to be the major factor that helps gain more customer loyalty.